We recognize that all of our patients are unique and deserve to receive dental care that reflects their individual needs. Our experienced and talented dental team is committed to working with you and your family to create a comfortable, stress-free, and rewarding dental experience every time you visit our practice.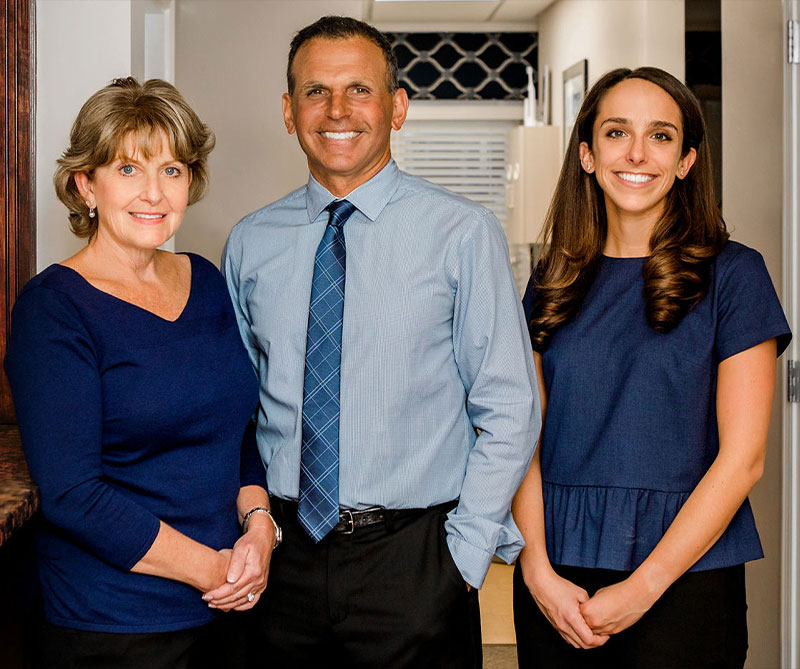 We are pleased to welcome you and your family, and we look forward to working with you.
---

Kristin Welch
Dental Assistant
Kristin graduated from Northeast Vocational in 1996, earning a degree in dental assisting. She has been a dental assistant at Kalil Dental Group since 2007. Kristin is involved in chairside patient care, but also takes the time to be our patient treatment coordinator. One of her strengths is getting to know the patients' dental needs and making them feel at ease with their treatment options.
Kristin lives in Derry with her two sons George and Jake. In her free time, she enjoys watching her kids play sports, spending time with her family and friends, riding her scooter, rollerblading, and relaxing at the beach or lake.

Beth
Registered Dental Hygienist
Beth graduated from NHTI with an associate degree in dental hygiene in 2015 and has been a hygienist at Kalil Dental Group since 2016. Beth enjoys providing a welcoming, stress-free environment for patients of all ages. She takes pride in educating patients about their oral health and how it relates to their overall health. Beth has also received her certifications to provide local anesthesia, nitrous oxide sedation, and soft tissue therapy using the diode laser.
In her spare time, Beth loves hiking with friends, going to the beach, and teaching local fitness classes.

Lori
Registered Dental Hygienist
Lori received her dental hygiene degree at Middlesex Community College in 1992. Lori takes pride in educating her patients on new products and tips to help them obtain healthy and beautiful smiles. As the technology changes, she strives to remain on the cutting edge to provide her patients with the best care. Lori enjoys getting to know her patients and hearing their stories because she feels that there is always something to learn. She hopes that the engaging and friendly atmosphere of our office makes patients feel like they are part of one big family.
Lori lives in Litchfield with her husband Bobby and their children Cody, Madison, and Hunter. Outside the office, she enjoys hiking, biking, kayaking, and spending summer weekends at Lake Ossipee with her family and friends

Kate
Patient Coordinator
Kate graduated from Southern New Hampshire University with a Bachelor's in Business Administration. She also has her LNA and her photography certificate. She is the Jack-Of-All-Trades!
Kate lives in Greenfield with her husband Andy and two children. Kate loves playing with her kids and watching them grow! Her favorite time is when the family is playing outside.

Shannon
Office Manager
Shannon graduated from Northeast Metropolitan Regional Vocational High School and earned a certificate as a dental laboratory technician.
Shannon lives in Derry, New Hampshire with her hard-working husband Jim and three children. She enjoys watching her kids play sports, going to the beach, camping, and spending time with her family and friends.
---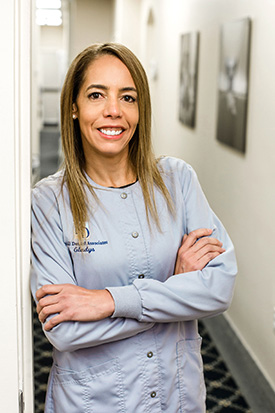 Gladys
Dental Assistant
Gladys is a certified dental assistant. She graduated from Northern Essex Community College in 2001 and has been at Kalil Dental for 18 years. She is highly skilled and has years of experience in treating patients with the highest level of care. She strives to stay up to date on the latest technology and advancements in dentistry by attending continuing education courses and seminars.
Gladys enjoys spending time with her family, exercising in her free time, and traveling.
---
Alex
Dental Assistant
Alex joined our team in 2006. She is a certified dental assistant licensed in Massachusetts who graduated from NECC, where she has been a part of the Dental Assisting Advisory Committee for about ten years. She has been receiving continuous education throughout the years, which has increased her knowledge and efficiency performing various dental assisting tasks. She is very compassionate and thorough with our patients.
Alex loves traveling, nature, and whale watching during the summer.
---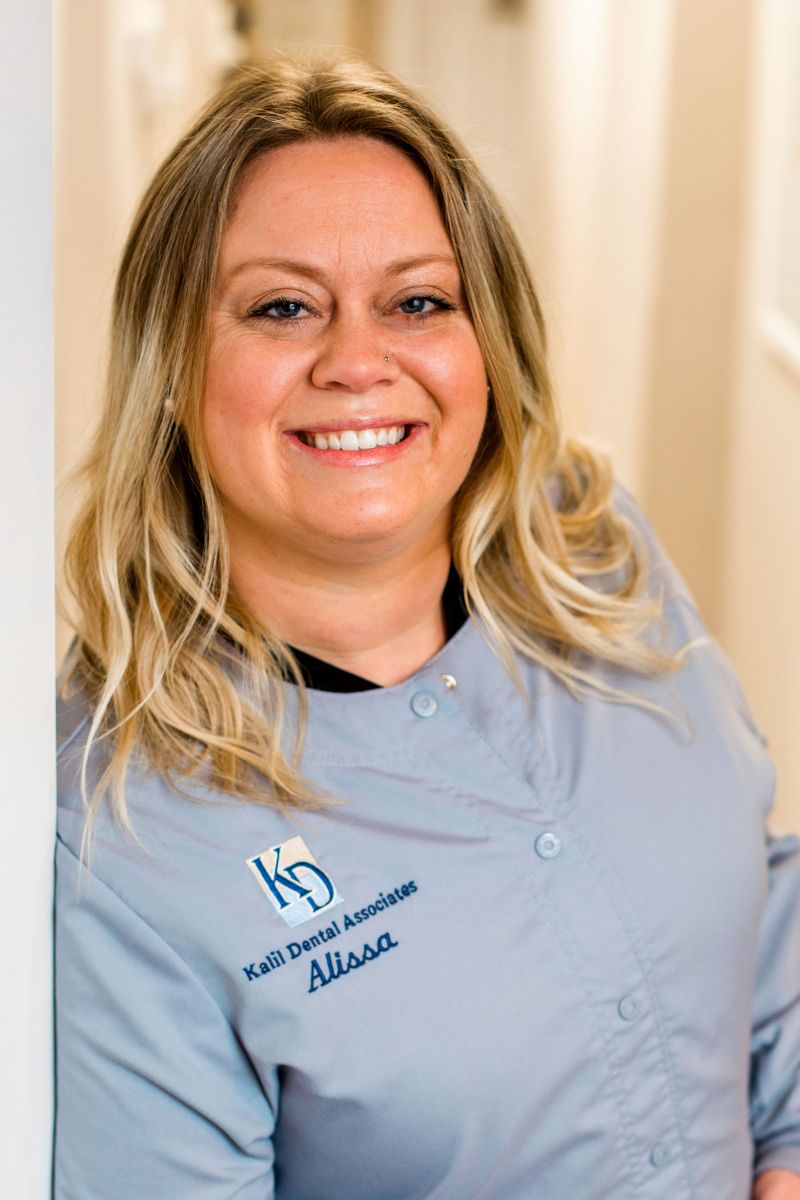 Alissa
Dental Assistant
Alissa graduated with a certificate in Dental Assisting from NECC in 2008 and joined our team in January of 2020. With over 10 years of experience, she is passionate about patient care and enjoys educating and encouraging patients on their dental journey.
Alissa lives in Plaistow, NH with her husband, Chris, her son, Benjamin, and Walter the Pup, the family black lab. When she is not at the office, she enjoys spending time with her family, working on a good DIY project, and decorating (and then redecorating!) her home.